Trident Seafoods is a company that was founded on hard work and dedication. They demand a higher standard when it comes to their finished product. So, when Trident calls I know it's time to roll up my sleeves, get busy & create timeless work.
Trident was looking for a way to promote new, regional flavor offerings at their largest annual trade event. They wanted to visually blend the culture and taste of each region with different types of seafood—so I went to work.
The result was a series of designs inspired by vintage travel posters and steam trunk stickers. The deliverables included posters, luggage tags & stickers, magnets, print, email and other collateral.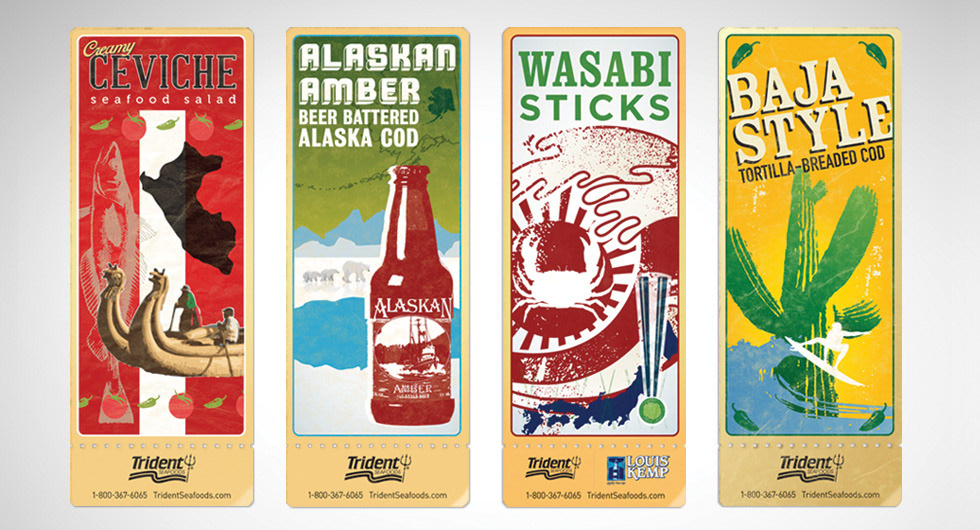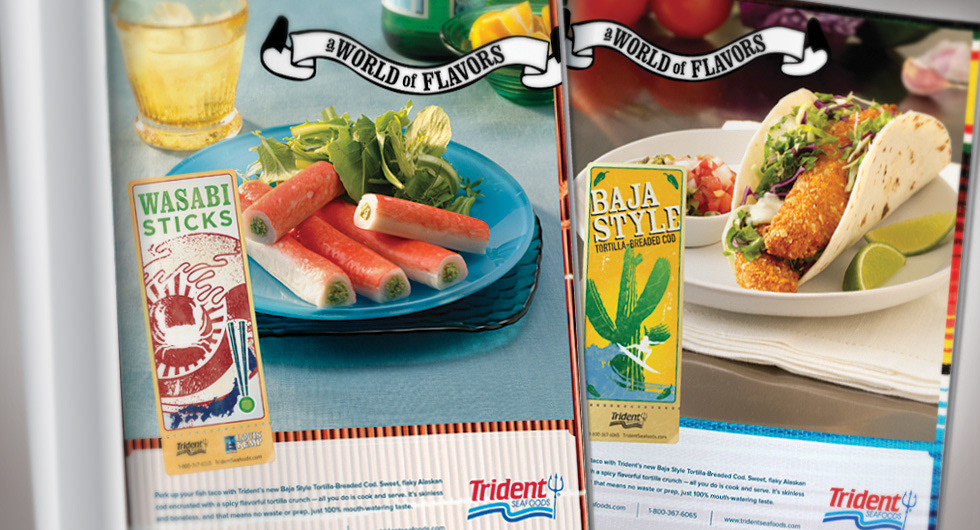 Generally thought of as a numbers based, sales initiative, selling seafood to healthcare buyers could seem like a dry task. Along with the team at Trident we took a fresh look at the sales process and decided to reinvent and reinvigorate through branding and technology.
"Healthier Options Mean Healthier People" was a simple & powerful brand statement that helped kickoff the design process and culminated with the client and consumer facing materials below.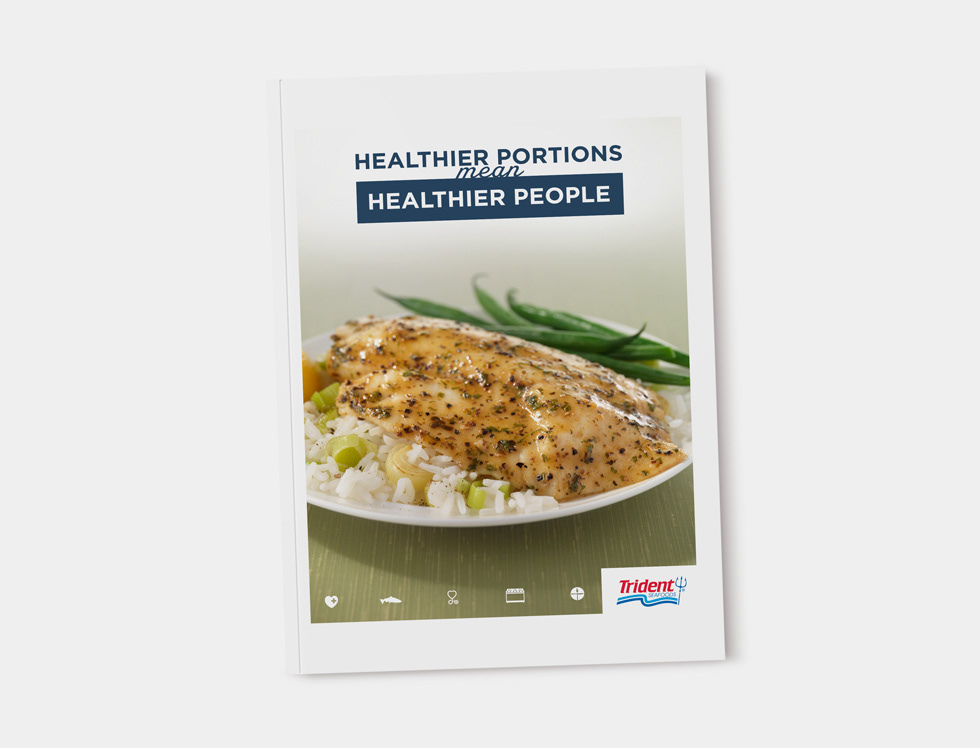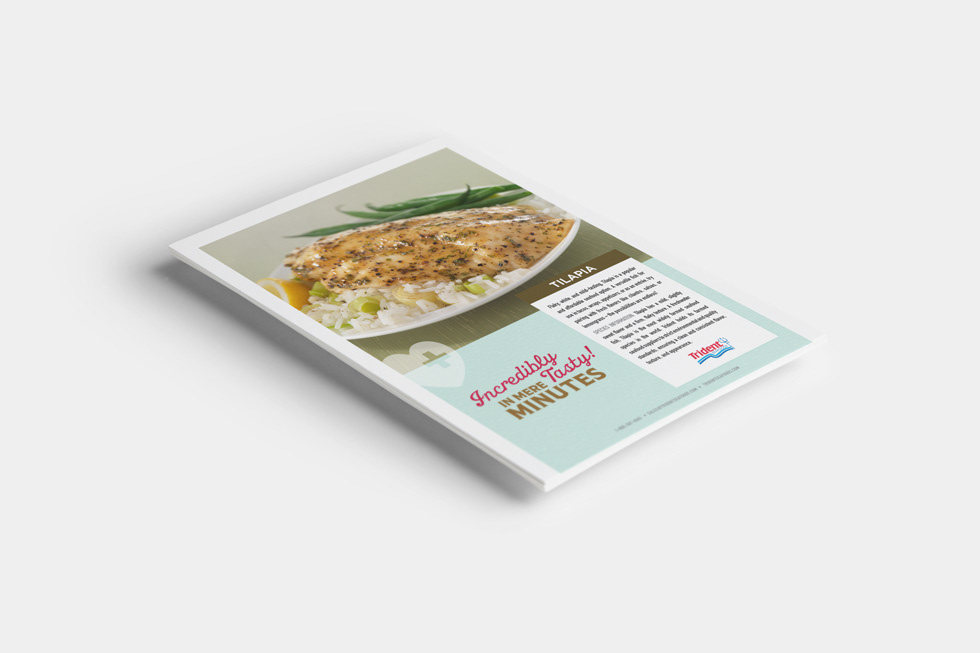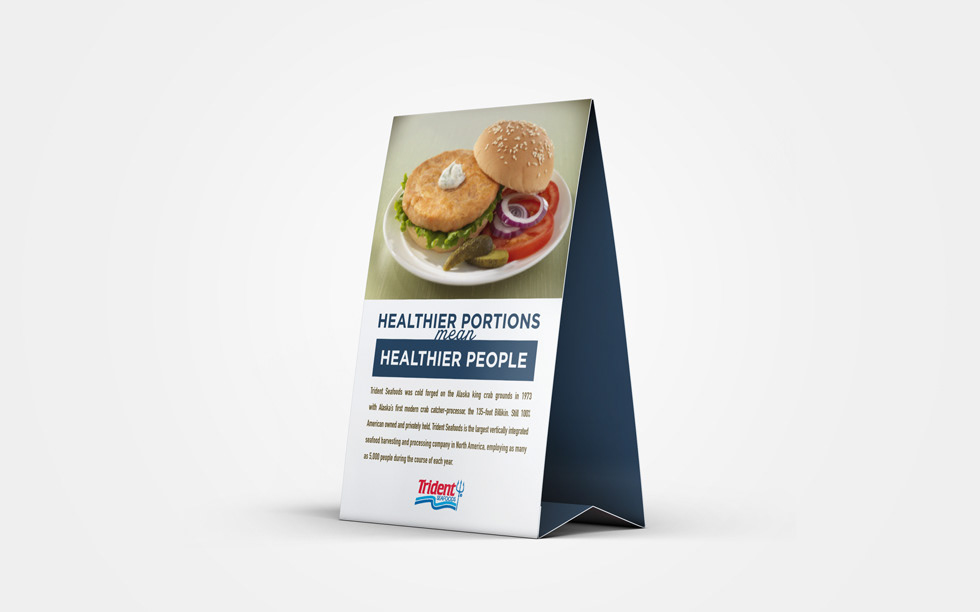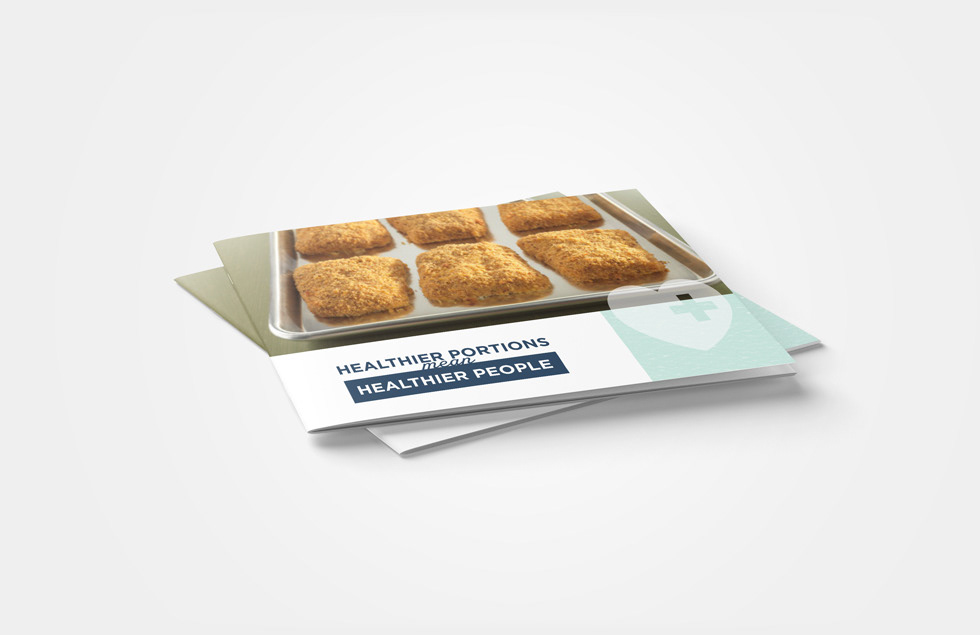 Brand MARK REFRESH

​​​​​​​
Always an honor when asked to help an established brand re-create their identity, Alaska Naturals Pet Products through Trident Seafoods asked me to pitch in and do just that. After a few iterations we landed on the mark below.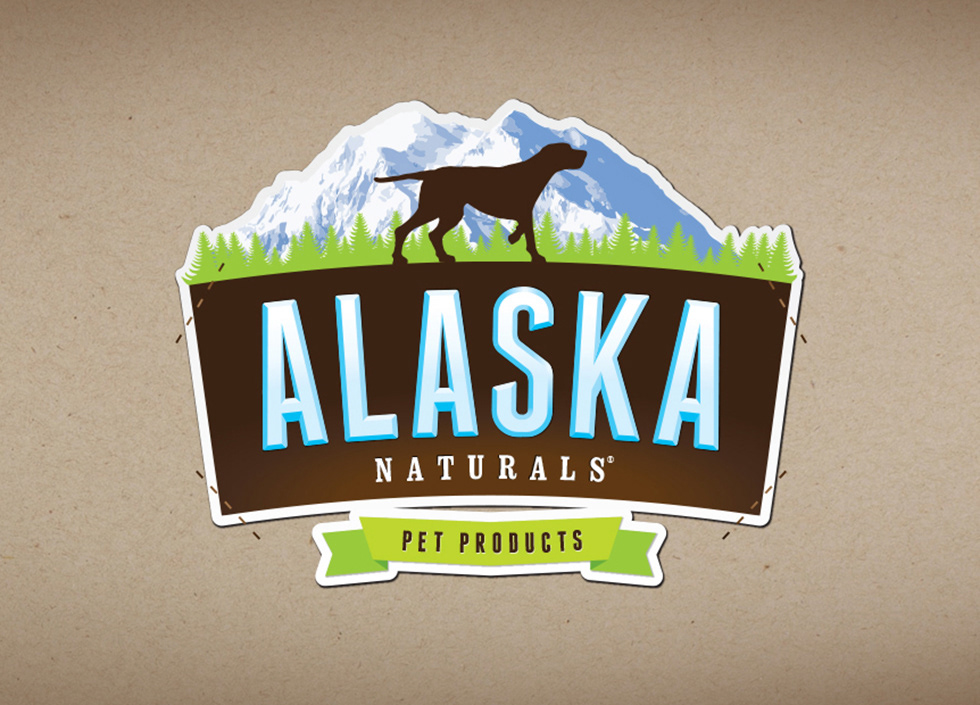 Always the generous company, Trident helps the communities they do business in. As a veteran of print advertising they asked if I could help with a couple of print ads for high school programs — A few archival photos later I went to work and came up with these ads below.